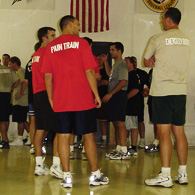 Promoting your event is affordable and effective. Gain access to thousands of dodgeball players from around the country when you list your event with the NDLAA.
Call us at 952.931.0404 or send us an email and we'll let you now how simple it can be to spread the dodgeball word.
Email info@NationalDodgeball.com or call us at 952.931.0404 for more information.